Carmel Tailoring and Fine Clothier
Individually
Inspired Apparel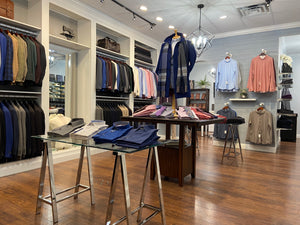 Made To Measure
Style for Life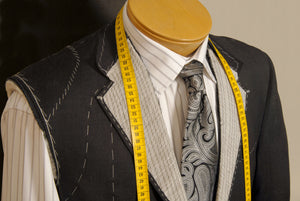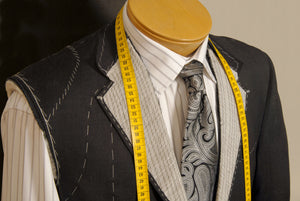 Elevate Your Style with Exquisite Made to Measure | bespoke Custom Suits, Jackets and Shirting
in Carmel Indianapolis
Indiana's Finest Master Tailor & Bespoke Custom Clothier: From Head to Toe, Let Us Dress You in Exquisite Custom-Made Ensembles. With over 20 years of experience, we possess exceptional skills
in pattern making, cutting, sewing, reconstruction, and bridal alterations. At Carmel Tailoring and Fine Clothier, we deliver nothing less than industry-level results.
Under the guidance of our master tailor, Kay, our team exemplifies craftsmanship of the highest standard. Our extensive collection features top-quality fabrics and materials, complemented by a selection of
ready-to-wear suits and in-house alterations. As the recognized master tailor for formal menswear and wedding dress alterations in Carmel, Indianapolis, expect unparalleled quality and customer satisfaction.
Experience the transformative expertise that Kay brings to your wardrobe.
How it Works
1-
Consultation
We start with an evaluation of your current wardrobe, to find out what your current needs are as well as what you will need in the future. (15-30 min.)
2-
measure & style
We then develop a pattern based on your measurements and how you would like your clothing styled. (We usually like to allow 30-60 min.)
3-
Fitting & Delivery
We need 4-6 weeks to create the garments at which point we will schedule a fitting and delivery.  Any adjustments will be made at our tailorshop.
Brand sources